Beskrivning
Farad Super3 Silver
The Farad Super3 Power Supply is a double regulated 3A super capacitor linear power supply (LPS). With the latest of capacitor technology, it brings great improvement to any system, when replacing SMPS, but also other LPS's. This linear power supply is the easy way to take the performance of your streamer, media-player, router, network switch, modem, or other digital device to a higher level. Also connecting this linear power supply to your turntable, Phono stage, DAC or any other analogue device will give a significant improvement.
The Super3 linear power supply uses EDLC super capacitors. We use an IEC power input and gold plated GX16-4 output connector for flexible cable choice. The best A-brand parts are used inside, like a special custom wound high induction double shielded power transformer, schottky rectifiers, a choke pi-filter power supply buffering, all working towards the first stabilization charging the super capacitor bank to create a dynamic battery alike very clean and stable voltage source. From this source the output voltage is stabilized by a fast transient, low noise regulator and post filtered with ultra-low ESR polymer and reversed shape high voltage ceramic capacitors.
The linear power supply is mounted in an aluminum enclosure on a high quality gold plated PCB with star ground and star power supply configuration. Farad linear power supplies are fully protected against short circuit, over- and under voltage, reversed voltage, over temperature and surge currents.
The Super3 linear power supply is standardly delivered with a good quality quad pole 18 AWG tin plated copper DC power cable of 50cm length terminated with a choice of 5.5/2.1 or 5.5/2.5 mm barrel connector. For an extra upgrade, other type of connectors and different lengths we offer our Level 1 or Level 2 DC power cables.
For the Super3 we listened with different fuses and found the Furutech rhodium TF-series fuses to be a perfect match for the Farad power supplies. The Furutech TF fuses use rhodinated OFC contacts and a special low inductance copper wire in a ceramic housing with special dampening filler material. All metals are cryogenic treated and demagnetized. With the Furutech TF fuse the sound gets more open, more micro details and even more smooth. We can install this fuse for you during the build of the supply if you add the fuse to the package, we take care the right value is installed for you. Or leave the value you want in the comments during checkout.
If you need another output voltage (range is 5V to 19V), please specify in the comment form during checkout!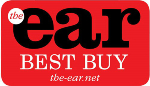 Manufacturer: Farad Power Supplies – https://faradpowersupplies.com/shop/en/
Product website – https://faradpowersupplies.com/shop/en/home/42-7761-super3-power-supply.html