Beskrivning
The 3R Range: the master of magic
re-generating, re-clocking, re-driving the USB source signal.
An affordable USB conditioner device to Re Drive – Re Clock – Re Generate the USB signal. Highly improves signal transmission from the USB cable (USB rail) through a cutting-edge re-drive chip.
The device uses cascading technology, a separate power supply for the digital core, and a femto oscillator of the highest clocking precision. Re-clocks the USB signal utilizing low-jitter oscillators.
Regenerates and replaces the USB signal. Transports your computer playback to another level!
The new 3R Blackstar edition brings more:
– Latest generation programmable microchip. We have developed our own firmware for the core chip.
– On-chip USB signal boost and correction in both input and output of the re-clocking process
– os-con ultra-low esr Conductive Polymer Aluminium Solid Capacitors
– New, ultra low noise regulators
– New, improved low-phase noise jitter oscillator
– Shorter signal path PCB
– Robustness and stability under all conditions on any system
The sound stage is now deeper and wider, details are finer and presented in a more musical way, while bass is more controlled. Overall, you now have even higher resolution and a more airy presentation, maintaining a highly natural sound…
USB

type 2.0 hi speed: 480Mb/sec

PCM, DSD

Full Compatibility

POWER SUPPLY DC JACK IN 2.0mm:

DC JACK IN 2.0mm: 7.5 volt dc (included)

OPERATING SYSTEM SEAMLESS OPERATION

With USB Stack Support (no special drivers required)

Four Asynchronous Endpoint Buffers

OUTPUT POWER

600ma ultra low noise 5 volt USB

DYNAMIC RANGE

DYNAMIC RANGE

APPLICATION

Computer audio systems / DAC / ADC
Reviews: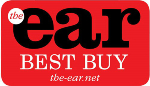 The Hans Beekhuyzen Channel: https://www.youtube.com/watch?v=GinGMqTHvD4
Manufacturer: https://ideonaudio.com/
Product website: https://ideonaudio.com/3r-usb-renaissance-mk2-black-star/