Beskrivning
3R: re-generating, re-clocking, re-driving the USB source signal
From the uber hi-end systems of this world to the most modest laptop-based playback, an Ideon Audio 3R placed between source & digital-to-analog converter invariably, consistently, and dramatically improves the sonic result!
Almost unreal
Reveals undetected details to unsuspecting audiences.
Based on Ideon Audio's proprietary technologies, dramatically improves the sound from digital audio computer files, and music streaming services.
It achieves amazing sound performance by uncovering lost detail, enhancing dynamics, re-clocking the signal using ultra-low jitter oscillators, and minimizing transmission losses.
Lost or hither to unheard detail is uncovered, and dynamics are greatly enhanced.
The music makes more and better sense.
State-of-the-art Design
Ideon's proprietary triple (3x) ultra-stabilized, low-noise linear power supply. Tackling the future: modular construction simplifies future updates. An essential tool for recording and mastering professionals, should be in all enthusiasts audio systems!
Now with new, latest generation programmable microchip and on-chip USB signal boost and correction in both input and output of the re-clocking process.
Increased robustness and stability under all conditions on any system.
It virtually transforms any PC/Laptop into a high-end source!
Precision timing, phase, and clarity: ultra-low jitter femto clocks and ultra-low noise oscillators to ensure phase correct restitution & drive.
Dual drive output, stabilized output.
TECHNICAL SPECIFICATIONS
| | |
| --- | --- |
| USB | type 2.0 hi speed: 480Mb/sec |
| PCM, DSD | Full Compatibility |
| OPERATING SYSTEM SEAMLESS OPERATION | With USB Stack Support (no special drivers required) |
| USB POWER RAIL | Switchable 5V on/off |
| Four Asynchronous Endpoint Buffers | |
| POWER SUPPLY | Triple ultra-low noise linear power supply |
| OUTPUT  POWER | 600mA ultra low noise 5 volt USB |
| APPLICATION | Computer audio systems / DAC / ADC |
…The 3R Master Time Blackstar Edition jitter reducer should be used in every USB audio system…

…The Ayazi mk2 DAC is also unique. It delivers an energetic, powerful presentation, showing a remarkably extensive sound stage….

… The Ayazi mk2 represents top level in its price class.
High Fidelity, September 2020
The difference between the 3R Master Time and the 3R USB Renaissance is fascinating. Ideon Audio's efforts for good signal quality and correct processing pay off with more dynamic and detailed sound. Even a good DAC like the Ayazi can benefit from it.

hifitest.de,  July 2019
…Even though, after the presentation of 3R's capabilities during the Audio Video Show, I knew more or less what to expect, after maybe 10 seconds of the first track my jaw dropped to the floor, so to speak. The difference is simply stunning. It is like replacing a DAC with another, much more expensive one. …

…even with such fantastic, top notch converters the 3R Master Time still managed to do its job and improve their performances…

…There aren't many other D/A converters I know with such a good price/performance ratio…  …Having said that, I must admit, that the 3R Master Time is an even more impressive device. Combined with AyaZi mk2 it bravely competed with twice as expensive DAC, even excelling in some areas…  …Actually after this experience listening to my DAC without the Greek USB re-clocker became a somewhat less attractive experience.

… the 3R Master Time is able to improve performance of (probably) any DAC, no matter how expensive…
hifiknights.com, April 2019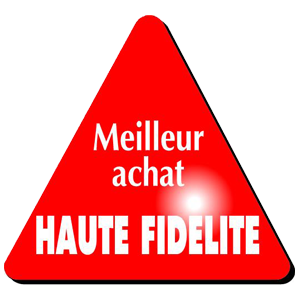 "The melodic content and the timbre quality delivered by Ideon Audio's duo is rare, even when compared to much more expensive products… to such an extent that we completely forget that we are listening to a digital source and simply enjoy the music – as it happens when listening to a great analogue setup.

Ideon Audio may be a newcomer in the French audiophile landscape, but they look to earn their seat among the best. The firm's founders, are Greek music lovers, and masters of digital technology.

Their DAC Ayazi Mk2 and its matching USB 3R Master reclocker, together form an awesomely musical duo."
Haute Fidelite, 2021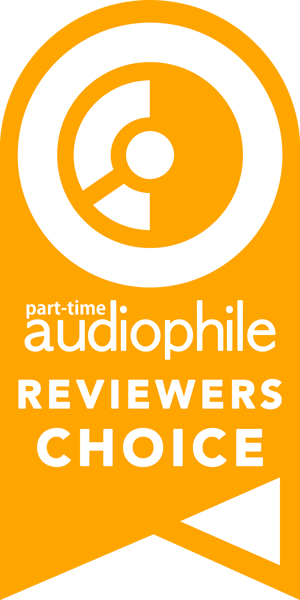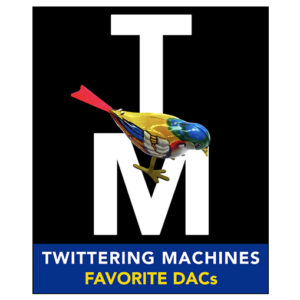 Stereophile Review: https://www.stereophile.com/content/ideon-audio-ayazi-mk2-da-processor-3r-master-time-black-star-usb-clock
AUDIOSAUL Hifi Studio Review: https://audiosaul.de/ideon-master-time-black-star/
Fairaudio Review: https://www.fairaudio.de/test/ideon-audio-ion-plus-dac-mit-vorstufe-3r-master-time-black-star-usb-reclocker/