Beskrivning
The jack of all trades
The Ayazi mk2 DAC is designed and fine-tuned specifically to reveal the musical magic encoded in the numbers, that are stored within the digital medium. Sound reproduction with exceptionally broad dynamic range, ultra-low distortion and low noise, accurate sound stage, and musical congruity.
We used the device in many different high-end systems and set-ups as it is intended to be the jack of all trades for digital-to-analogue conversion, to be used anytime, anywhere…
A high-performance DAC
No frills construction: solid and functional, the Ayazi as one reviewer put it, "probably sets the sonic performance benchmark for DACs costing double or more its asking price", encompassing what we started out to do: to offer the experience of the musical event, a sound you wont believe for its price.  With the Ayazi, style follows function and budget. The result: when it comes to DACs the Ayazi is the affordable reference!
Input Protection
The USB input comprises Ideon Audio's proprietary electrostatic protection circuit; the best way to fight against signal degradation and noise is to keep it at bay before it enters the signal!
Asynchronous Dual Clock Input
Pushing jitter and the noise floor to vanishingly low levels to achieve phase-correct sound, and dynamics.
Femto clock architecture.
Pushes jitter and noise floor below perceptible levels in our circuit. Two high quality CCHD-957 oscillators by Crystek.
Over Engineered, Top of the Line Power
We not only need abundance of power, we need clean power, especially devoid of hi-frequency noises, electrical interferences, and similar performance compromising distortion.
Using top of the line regulators and hi-end audiophile capacitors, discrete and ultra-stabilised power feeds, the Ayazi declares its own war on extraneous electrical & digital noise, achieving unparalleled dynamics and clarity in its class.
We believe we have a sonic winner!
DIGITAL INPUTS
USB type 2 and above, S/PDIF
OUTPUT FULL SCALE
2.0V RMS
FREQUENCY RESPONSE
10Hz-25kHz (+/- 0.5dB)
SNR (DC to 20kHz)
>112dB
THD+N (1kHz FS 96 kS/s)
<0.002%
CROSSTALK
-110dB
USB INPUT
Transfer mode: Asynchronous (dual clock)
Device class: Type 2 or above
Bit depth: 32 bit
Sampling rates: 44.1, 48, 88.2, 96, 176.4, 192, 352.8, 384 kHz
SPDIF / COAXIAL INPUT
Bit depth: 24 bit
Sampling rates: 44.1, 48, 96, 192 kHz
CONTROLS
On/off switch, led indicator USB / SPDI/F input, sync led indicator
POWER REQUIREMENTS
230 / 110 V AC, 1A, 20W max
OPERATING TEMPERATURE
0-35˚ C
RELATIVE HUMIDITY
5-95% non-condensing
OUTPUT
Stereo unbalanced impedance: 250 Ω
DIMENSIONS
29cm X 17cm X 8cm
…The 3R Master Time Blackstar Edition jitter reducer should be used in every USB audio system…

…The Ayazi mk2 DAC is also unique. It delivers an energetic, powerful presentation, showing a remarkably extensive sound stage….

… The Ayazi mk2 represents top level in its price class.
High Fidelity, September 2020
The difference between the 3R Master Time and the 3R USB Renaissance is fascinating. Ideon Audio's efforts for good signal quality and correct processing pay off with more dynamic and detailed sound. Even a good DAC like the Ayazi can benefit from it.

hifitest.de,  July 2019
…Even though, after the presentation of 3R's capabilities during the Audio Video Show, I knew more or less what to expect, after maybe 10 seconds of the first track my jaw dropped to the floor, so to speak. The difference is simply stunning. It is like replacing a DAC with another, much more expensive one. …

…even with such fantastic, top notch converters the 3R Master Time still managed to do its job and improve their performances…

…There aren't many other D/A converters I know with such a good price/performance ratio…  …Having said that, I must admit, that the 3R Master Time is an even more impressive device. Combined with AyaZi mk2 it bravely competed with twice as expensive DAC, even excelling in some areas…  …Actually after this experience listening to my DAC without the Greek USB re-clocker became a somewhat less attractive experience.

… the 3R Master Time is able to improve performance of (probably) any DAC, no matter how expensive…
hifiknights.com, April 2019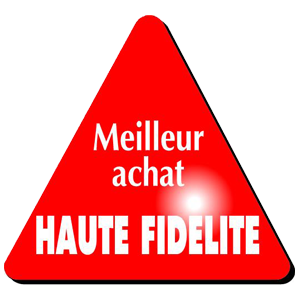 "The melodic content and the timbre quality delivered by Ideon Audio's duo is rare, even when compared to much more expensive products… to such an extent that we completely forget that we are listening to a digital source and simply enjoy the music – as it happens when listening to a great analogue setup.

Ideon Audio may be a newcomer in the French audiophile landscape, but they look to earn their seat among the best. The firm's founders, are Greek music lovers, and masters of digital technology.

Their DAC Ayazi Mk2 and its matching USB 3R Master reclocker, together form an awesomely musical duo."
Haute Fidelite, 2021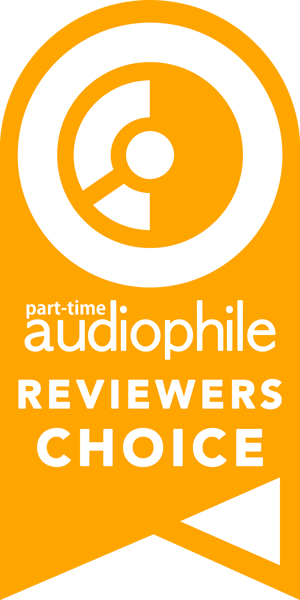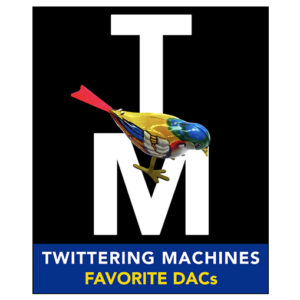 Stereophile Review: https://www.stereophile.com/content/ideon-audio-ayazi-mk2-da-processor-3r-master-time-black-star-usb-clock
AUDIOSAUL Hifi Studio Review: https://audiosaul.de/ideon-ayazi-mk-2-digital-analog-wandler-dac/
Hifistatement Review: https://www.hifistatement.net/tests/item/3551-ideon-audio-ayazi-mk2
Fairaudio Review: https://www.fairaudio.de/test/ideon-audio-ayazi-mk2-dac-da-wandler/
Manufacturer: https://ideonaudio.com/